Mr. Jigme Thinley is the Chief Executive Officer Of Natural Resources Development Corporation Limited since July 2023. He brings with him many years of experience  across multiple organizations both in the government and the corporate sectors. He has more than 23 years of diverse experiences in the area of taxation, business, entrepreneurship, HR Management and Finance. He has Masters of Business Administration (international business) from Asian Institute of Technology, Thailand.

General Manager
Corporate Service Division
Mr. Sonam Chophel is the General Manager of Corporate Services Division (CSD). He has more than 25 years of experience in the area of finance in NRDCL. He has Master in Business Administration from the University of Canberra, Australia.

General Manager
Mineral Resources Division
Mr. Namgay Wangchuk is the General Manager of Mineral Resources Division. He brings in more than 20 years of experience mostly in the area of HR Management. He has Masters of Human Resource Management from Edith Cowen University, Western Australia.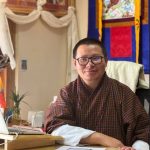 General Manager
Forest Resources Division
Mr. Karma Wangdi is General Manager of Forest Resources Division (FRD). Prior  to his current post, he served as Head of Corporate Strategy Office (CSO) in the company. He has  Master in Business Administration (Specialized in HR & Finance) from Lovely Professional University, Punjab in 2013.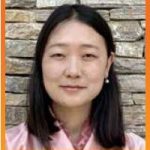 Company Secretary
Office of CEO
Ms. Sangay Choden had completed her bachelor degree in Law (BA LLB)from Guru Gobind Singh Indraprastha University, Delhi India. Further, she completed her post graduate Diploma in National Law from Royal Institute of Management (RIM), Thimphu. She joined as Company Secretary in NRDCL in 2018.