Mineral Production
The operation and marketing of sand has been nationalized under the purview of the Natural Resources Development Corporation Limited based on government Executive Order issued on 7th November 2007. NRDCL is also mandated to be engaged in marketing of stone and has exclusive rights to operate stone quarries in forest management units apart from operating quarries in other areas.
Presently, the Corporation is operating sand extraction activities from the riverbeds and land surfaces to meet the demand of the construction industries and rural communities. The stone extraction activities are carried out from riverbeds and land surface under the purview of Surface Collection Guidelines and Forests & Nature Conservation Rules and Regulations issued by the government. The sand and stone are either directly supplied from the quarries as per the demand of the customers or from the stockyards maintained by the Corporation for supply during off season. The sand is also dredged from the river by the dredging machine and supplied. The sand and stone are supplied at the fixed rate approved by the Natural Resources Pricing Committee (NRPC) formed by the Royal Government.
The sand is also being supplied with transportation facilities in the high demand areas to control the transportation cost. NRDCL has started the retail sale of sand in Thimphu to meet the demand of small consumers who do not need on truckload basis.
Following are the some of Mineral activities carried out by NRDCL at various sites across Bhutan
Sand Activity at Sha Region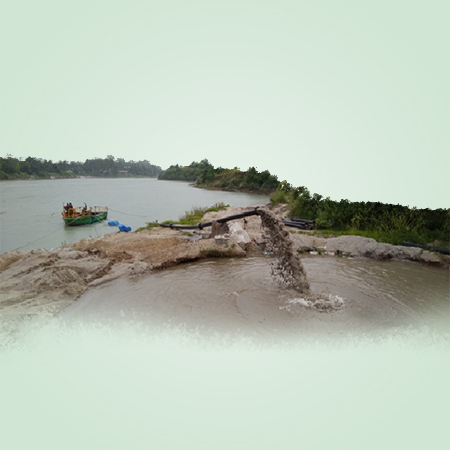 Sand Dredging Machine
Sand extraction at Sha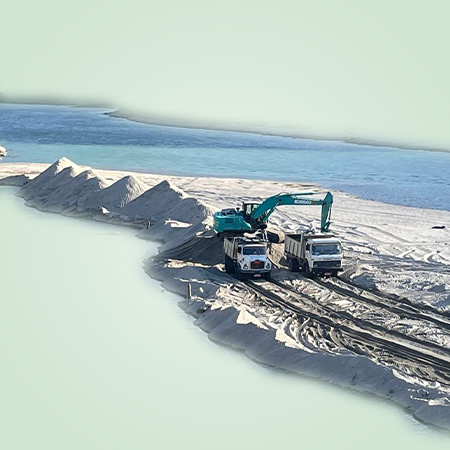 River Sand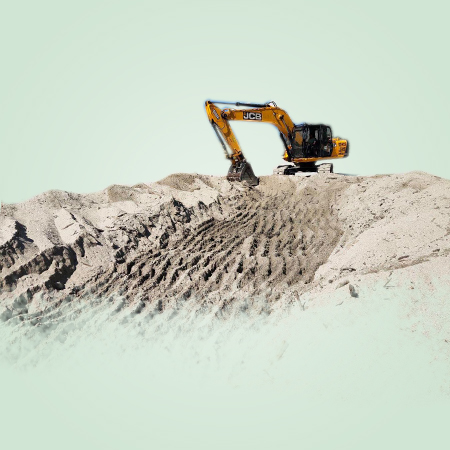 Dredge Sand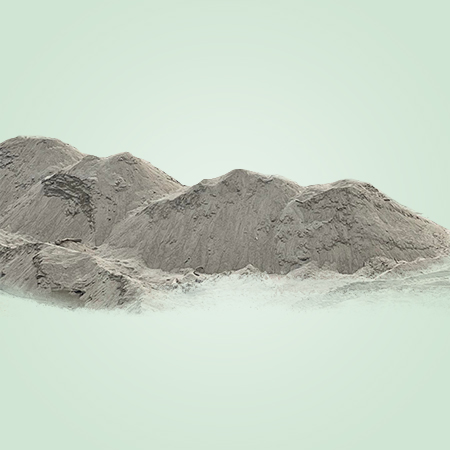 Stock Sand